WHO WE ARE
Aeroponic Cultivation, CBD Extraction, Product Formulation
AerosourceH is a pioneer in aeroponics with over 20 years' experience in medical cannabis cultivation.  Our Aeroponic Grow Chambers (AGCs) are the result of two decades of refinement to this unique system.  Previous versions are still in use in multiple states for medical cannabis cultivation, and the modern AGC is used in our own indoor hemp cultivation center.
The AGC is the most efficient, highest yielding grow system on the market.  No other system allows greater control of variables to ensure optimal growing conditions at all times.  With a faster growth cycle and huge output, the AGC allows you to grow more, better produce, in a shorter amount of time than other systems.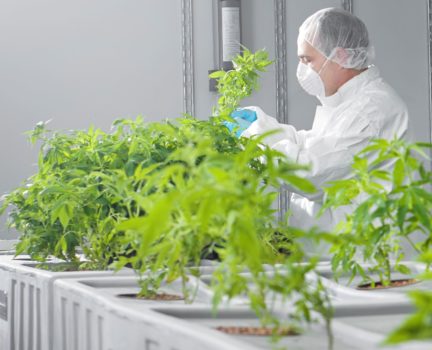 Our cGMP certified lab produces the highest quality CBD isolate available.  In an industry that is still largely unregulated, AerosourceH holds a standard well above the average.  We have our facilities and practices audited annually by SGS, a world leader in third party certification.
What does that mean to you?  Peace of mind that your CBD product has been made with the highest level of attention to safety and quality.  Our production lab is also a licensed food-grade facility, meaning we observe the same safety standards used by food manufacturers.
Whether it's a custom designed private label product, or our own LifeSourceCBD retail line, AerosourceH products are formulated with precise potency.  Every product will have the amount of CBD claimed on the label, guaranteed.  This means you know exactly what you're getting every time.
Our products are third-party verified by an independent lab and guaranteed to be free of pesticides, heavy metals, toxins, and residual solvents.  With AerosourceH and LifeSourceCBD products, you know you are getting the CBD you want, nothing more, nothing less.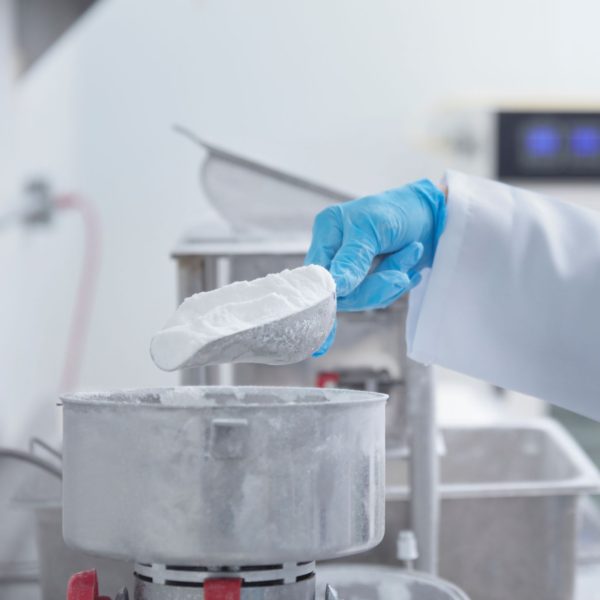 Deep Roots
Aerosource began as a family consulting business helping people obtain licensing for cannabis cultivation and setting up aeroponic cultivation centers.  When the 2018 Farm Bill federally legalized hemp and CBD production, the family partnered with a group of investors to form AerosourceH (for Hemp).  Within a year, the facilities became cGMP certified and produced bulk isolate, nano CBD, and water soluble powder for sale to commercial customers.
At the same time, the aeroponics division was refining our Aeroponic Grow Chambers (AGCs) to release to the public.  This system allows commercial growers and home gardeners to provide the best growing conditions for the roots, allowing the plants to take in water and nutrients more efficiently.  This means you can use less water and fewer nutrients, and still obtain better results than other grow systems.
Here and Now
In 2021, the company launched a full line of high potency CBD products with our Life
Source
CBD.  Our Nano CBD and Water Soluble CBD products feature enhanced bioavailability, so you can use less product for the same result.  With high potency and increased bioavailability, Life
Source
CBD adds up to the best value CBD available.
The Aeroponic Grow Chamber (AGC) is now available to the public.  This easy to use system is the best way to grow more for less.  Our AGC-8 (8 foot unit) is perfect for a larger home gardener or commercial cultivation center.  The AGC-4 (4 foot unit) puts the same growing power in a package that fits neatly in a 5′ x 5′ space.
Link multiple units with the same pump for increased efficiency, or even go vertical and stack multiple units to maximize space.  For the ultimate growing experience, discover the power the AGC paired with AerosourceH nutrients.
A Bright Future
AerosourceH and LifeSourceCBD will continue to innovate with new CBD product forms, pushing the limits of potency and bioavailabilty to give our customers the best value possible.  We will explore new crops for our AGCs, with a vision of improving food availability and sustainable agriculture, while also using them to produce outstanding aeroponically grown cannabis.  Above all, we will continue to carry out our mission to improve people's lives with our products and services.
Lower cost of operation, higher yields and quality.
Get the most efficient grow system available.
What is aeroponics?  Why is it a better growing method?
Discover the benefits and get ready to grow.
Prefer to talk to a human?
Call our main office in Kevil, KY
270.462.2742
Office Location
101 Liberty Dr, Kevil, KY 42053